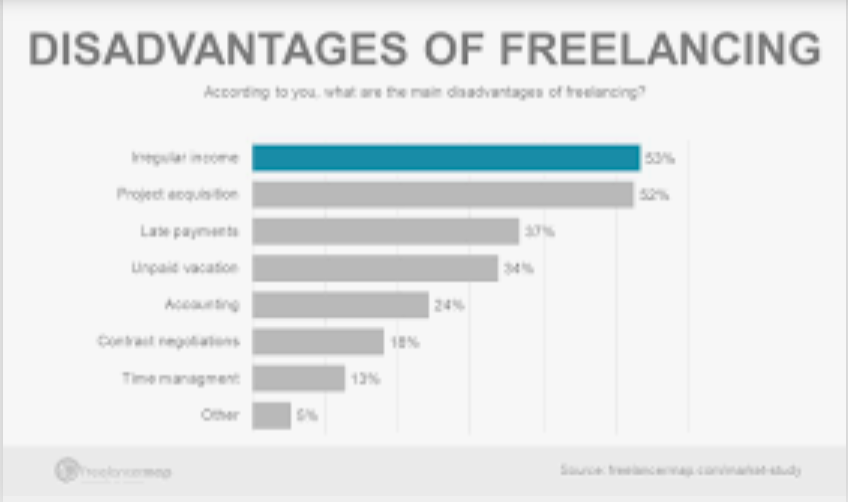 Freelancing brings countless advantages that include working with multiple clients. Learning new skills, Chance of learning new skills. Earning a decent amount apart from your office job. However, switching your full-time job and moving on to freelancing is a decision that must be made before proper thinking and planning. As there are massive disadvantages of choosing freelancing as a carrier.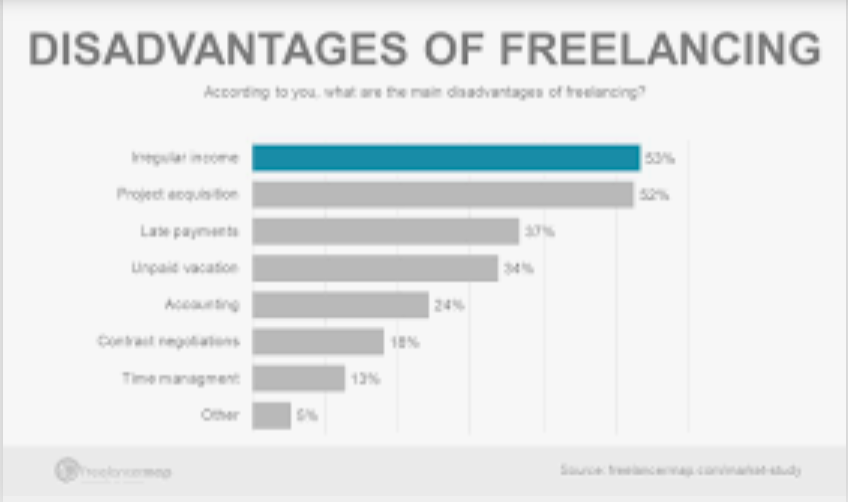 Quarantine
Being a freelancer, you have to work from home. That means no office, no boss, no more team meetings. That makes you isolated from the outside world. You do not have the expertise of your seniors or the boss to guide you in case of any difficulties. You have to rely on the internet and different social media platforms to find out the solutions to your problems. Being isolated from the outside world sometimes put a negative impact on the mind.
No benefits 
You are working independently in freelancing. That means you do not have any teammate to complete the task on your behalf in case you want to do any urgent work. You will not be getting any holiday or any monetary benefit that includes overtime, provident fund. You will not be allowed to celebrate any festival if your task is not completed. As the client has the right to ask you about the task even if you are sick. You will not be getting any medical allowance as well. Therefore, you must have a backup plan in case of emergencies. So your clients could not get affected.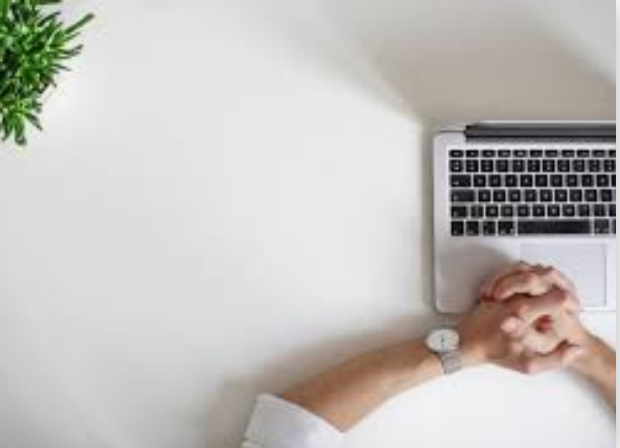 Workload 
Unlike the regular job, you have to deal with multiple clients in freelancing. Here you have to complete multiple assignments. It creates extra pressure and there are chances so delay in competition of the provided tasks. The freelancing market is all about commitment and loyalty. If the task is not completed on time. The client will spread the word in the market that will put a negative impact on your image. Therefore, the workload needs to be managed to get rid of extra pressure.
Job Security 
Freelancing is a market that can arise suddenly and fall anytime. As it has been observed that new business usually fails within 1-2 years. Therefore, the individual must consider these points. Before jumping into the freelancing market one should not leave his regular job. Freelancing should be started as a part time carrier in the start. Once you have built a network with clients. You can quit the job and become a full-time freelancer.
Work 24/7 
Today s trend of freelancing has changed. It is not an easy task to full fill customer expectations. Therefore, a freelancer has to work day and night to complete the tasks. Sometimes you have to work on holidays to get the job done. If you are not able to deliver the task to your client. He will move to another bidder without wasting any time. So you have to be very vigilant and punctual. The freelancing market is full of competition and one wrong move will cost you a client. So consider all these things before jumping into this market.
Responsibility 
You have to take all the responsibility for the given task as you are the sole owner. Therefore, you will not find any senior or any manager to guide you on the given assignment. You have to take all the pressure alone. Your only source of information will be the internet. You have to search online for all the solutions.
Ending notes
Ending notes
Freelancing is a part-time earning source. If you are thinking of becoming a freelancer as a full-time. You do have to think very carefully. As you are not allowed to take off until you have not completed your task. You will not be provided any medical allowance or casual leave. All the clients must be responded on time. If the customer is not entertained, It will result in losing the client. Therefore, making freelancing as a full-time carrier requires proper planning and great communication skills.