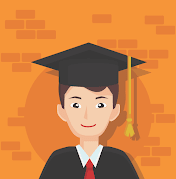 "He who opens a school door closes a prison." (Victor Hugo)
One's future is highly influenced by one's experiences as a student. Life's destination is determined by it. It is mainly your student life that determines your role in society. Your student life provides a clue to how successful you will be in your future. A bright future often follows a bright student life.
A part of your life that you find most attractive. There is a direct relationship between this life and the next. Having a bright student life may make you a successful person in the future. You may suffer in your next life if this life is not good. Studying seriously is important for maintaining a healthy lifestyle.
John Maxwell said;
"Successful and unsuccessful people do not vary greatly in their abilities. They vary in their desires to reach their potential."
In most cases, you can enjoy your student life if you handle the issues carefully. Throughout the learning process, you will gain insight into life's complexities. It's time to groom your personality the right way. Enjoyment, sincerity, learning, and obedience are the beautiful colors that can be used to decorate your life.
As someone said:
"Strive for progress, not perfection."
You need to consider this when making your decision. Your mind is like a lump of clay, and its shape is determined by the environment in which it is taught. If the clay pot has a useful shape, then it can be used for important purposes. Alternatively, if the shape is not useful, it cannot be used for any purpose.
The youth of a nation is crucial to its future. Their role is to become leaders, and the example they set for others must be positive. We now have the responsibility of creating an ideal learning environment for our students. Leadership is a quality that every student must possess. Despite hardships in their lives, they must have the ability to cope. please read the complete Student life essay because this essay is very easy and short.
According to Malcolm X;
"Education is the passport to the future, for tomorrow belongs to those who prepare for it today."
A student's first priority must be education. Some students suffer from educational stress when deciding on their specialization. A person should be able to resolve their problems when they occur with full stamina. They should maintain dignity when working for their professions. The hardships they face in their career must seem insignificant to them.
Another beauty of this life is developing informative knowledge. Students must consider their minds libraries in themselves. An enthusiastic person is more likely to stay up-to-date on the most recent and advanced knowledge. A good book or other types of reading might give them a big boost in their professional life.
Mark Twain once said;
"The man who does not read books has no advantage over the one who cannot read them."
Educational tours and study tours could be useful for getting information. When the student sees something practically, rather than reading about it, they learn more effectively. A university tour is an essential part of every student's experience at the university. As a result, beautiful memories are formed along with long-lasting impressions on the mind.
Many people become your friends when you are a student. Being a student gives you the chance to make friends who will stay by your side forever. Your professional friendships are quite different from those in your student years. Friendships generally take place in student life on the basis of pure and sincere relationships.
An Unknown said;
"One Of The Best Moments I Had In My School Life Was Meeting The Friends Quotes about stun Will Have Forever"
It is important to acknowledge the importance of extracurricular and co-curricular activities. Developing the mind requires engaging in brain-building activities. In a healthy body, there is a healthy mind. Observation shows that a bookworm cannot be compared with a student who keeps the balance between sports and academics. Sport gives you confidence and physical fitness as well as a strong mind.
Punctuality is paramount to a student's success. A successful person understands the value of time from the beginning of his student life. Time makes you more responsible and punctual in the future. As a result, if a student is to achieve his goals, he must be punctual and regular.
Students go through multiple stages. Learning at home is one of the most basic stages of learning. It defines your character and affects how you deal with different life situations. The grown-up at home also influences your habits. It is your home environment that greatly influences your self-confidence, public relations, and thinking style.
School life is the next one, which is where children are happy and joyful. There are no tensions and worries here, so you can say that it is a stress-free life. You learned about everything from it and built up your skills. In addition to learning manners, discipline, and reasonable behavior, you'll also learn about public dealings, punctuality, and more. You will become a responsible adult with the right guidance.
It is said by an Unknown;
"You just don't know it yet but school is one of the best places in this planet to exist peacefully."
A student's school experience shapes his or her character and knowledge. As well as responsibility and obedience, sincerity and thoughtfulness are other school life habits that can be learned. During the period of studying, a student develops in a way that affects the remainder of his/her life. you can also read Aim in Life essay.
After high school, a student enters college. It is the process of polishing learned knowledge. At this stage of learning, your goals become more focused and clearer. The future of your career is now more evident due to your advanced skills. Choosing your career field is an important decision. Some people choose pre-medical because they want to become doctors. Pre-engineering is also a good choice for those who wish to serve their country as engineers. Many people choose arts groups to cover banking and teaching.
This is the last and most practical part of your student life. You are preparing for your practical life with this part of your studies. As you go through life, you learn about its ups and downs. In this life, one of the most important goals is to be mature in behavior. Life is all about getting a place in society. Your professional behavior is now clear to you according to your field.
Your life as a student is made precious and memorable by all these stages. It is through your studies and extracurricular activities that you achieve direction and purpose in life.
Once Sandy Silverthorne said:
"Extracurricular activities are the things that can make your middle school experience-rich, fun, and rewarding."
Moreover, advanced and scientific knowledge makes your personality unique. Make your student life memorable and impressive. To have a successful future, it is imperative that you put your entire attention into your future.I hope you liked the Student life essay, please tell me in the comments section have you liked the Student life essay or not?
Frequently Asked Questions:
Write down the 4 types of essays?

Four different types of essays are as follows.

Descriptive essay
Narrative essay
Expository essay
Argumentative essay

Mention the writing steps.

Following are the prominent steps of writing that are as follows:

Understand the topic
Brainstorm the important points
Search for the data
Pick a writing style
Make outline
Write essay
Do editing

What is essay writing?

Essay writing is the formal or informal arguments of an author in his style about a certain topic. But, there is a perfect definition of essay writing.