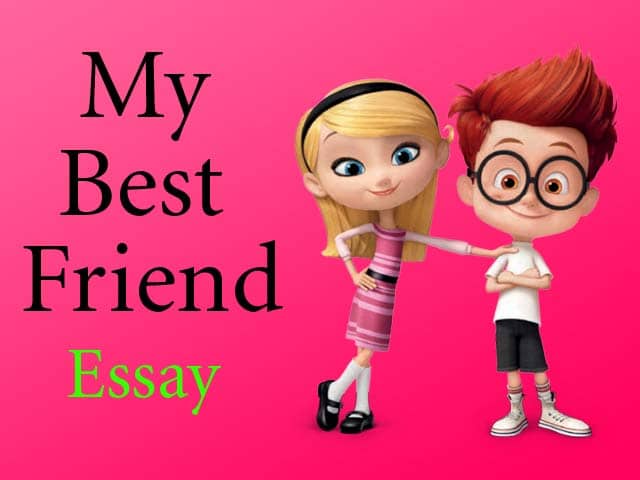 In the Words of Nicole Richie,
"Ture friends are like diamonds bright, beautiful, valuable, and always in style."
Socrates has said,
"Man is a Social animal"
Man cannot live in isolation. Without a companion ane feels lonely, he cannot communicate his feeling, lessen his sorrows, modify his habits and transform himself in an exemplary human being. Samuel johnson highlight the importance of friendship in these Words.
'Friendship, Peculiar boon of Heaven
To noble mind's delight and Pride
To men and angels only given
To all the lower world denied"
A true friend is a great blessing. A man who has sincere and selfless friends is very lucky. Friendship is a source through which one gets inspiration, encouragement and wisdom to live one's life happily. S. T Coleridge has expressed his view in his poem "Youth and age"
"Friendship is a sheltering tree"
I am a student at a matric level. Up to this stage of life, I have come in close contact with many boys of my age, but none of them proved worthy of a good friend, but in 9th class, I came in contact with Ali. I thought his best to be my friend. He becomes of an aristocratic family. His father passed the central superior competitive examination with distinction. Now he is holding a prominent post in District Management group. He is a source of inspiration for both of us. Ali is a permanent source of assistance to me. He has a good temper, sound judgment, refined taste, liberal views and self-respect. He takes an active part in co-curricular activities and extra circular activities.
He devotes himself to the pursuit of knowledge. He knows that excellent performance demands diligence, conviction and devotion, so he pays full attention to his studies. He does not waste his time in useless activities. He burns the midnight oil to achieve his aim. He does not forget the mission of life even in the midst of pleasure and enjoyment. We have common ideas, common interest and common habits which have made our friendship permanent and enviable. He is honest truthful and industrious.
Helen Kellar a great writer highlights the importance of a friend in these words,
"I would rather walk with a friend in the dark than alone in the light"
His social contacts and public relations have made him very popular among the teachers and the students. He is wise and far-sighted. He pays special attention to the proper and all-rounded development of his personality so he takes pleasure in healthful activities. He participates in all academic activities with zeal and zest. The real uniting factor in our friendship is our zeal for social work. we both feel very happy to serve humanity. We hope to be best friends in future. Friendship needs the basis of mutual understanding and that we have. He is obedient and studious and devotes a greater portion of his time to study with enormous zeal and interest. He studies a great variety of books magazines, periodicals and newspaper to enhance his vision, Knowledge and understandings.
A Sanskrit verse says
" Sixfold are the characteristics of the friend, he gives and receives presents, confides and is entrusted with secrets, entertains and is entertained at feast"